The Successful Bookkeeper Community
Upcoming Events
The following events, webinars, and workshops are focused on helping you to achieve your business goals. Whether you want to take your bookkeeping skills to the next level or learn how to better utilize technology in your practice, these events have something for everyone.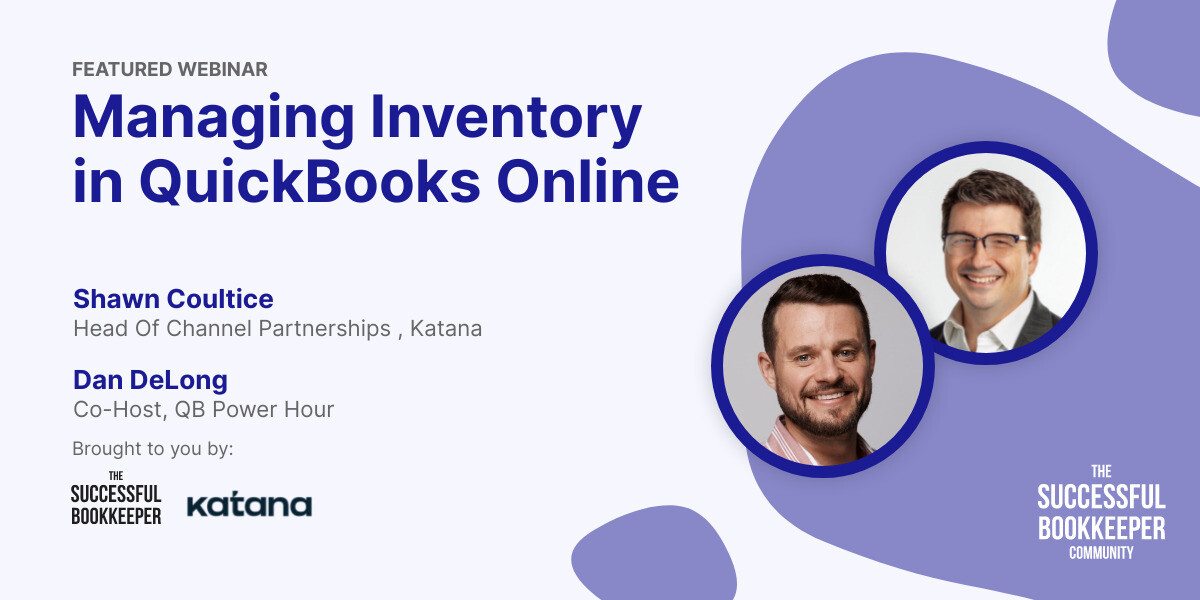 Webinar | Nov 29 2023 12:00 PM EST
Managing Inventory in QuickBooks Online
Stop struggling to keep your inventory organized in QuickBooks Online! Join our exclusive webinar to gain insights on how to effectively manage inventory, identify the types of inventory, and understand when you may need an inventory management software.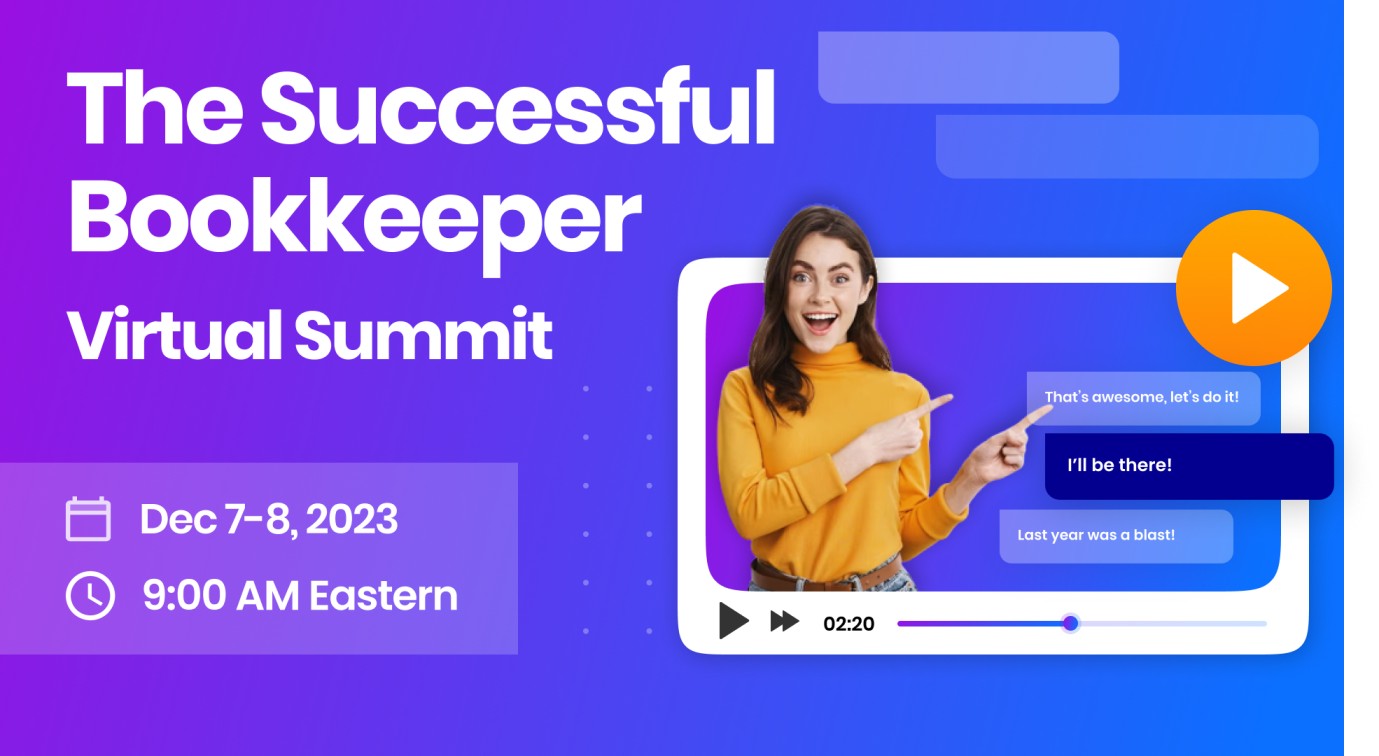 Summit | Dec 7 2023 09:00 AM EST
The Successful Bookkeeper Summit 2023
The Successful Bookkeeper Summit is a two-day global virtual event that brings together forward-thinking bookkeepers with industry thought leaders, networking opportunities, and education sessions.