Join us for some awesome upcoming events from the Successful Bookkeeper Community.
The following events, webinars, and workshops are focused on helping you to achieve your business goals. Whether you want to take your bookkeeping skills to the next level or learn how to better utilize technology in your practice, these events have something for everyone.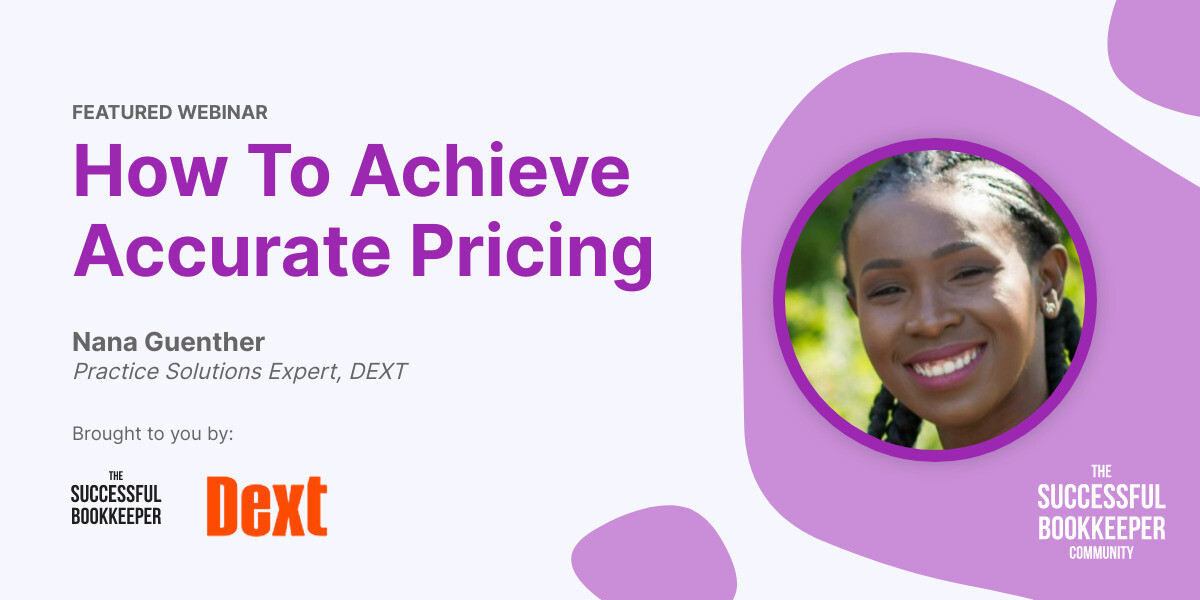 Webinar | Apr 5 2023 12:00 PM EST
How To Achieve Accurate Pricing
During this webinar, you'll learn how to price your bookkeeping services with confidence, so you can get paid properly for your talents!