The Successful Bookkeeper Community
Upcoming Events
The following events, webinars, and workshops are focused on helping you to achieve your business goals. Whether you want to take your bookkeeping skills to the next level or learn how to better utilize technology in your practice, these events have something for everyone.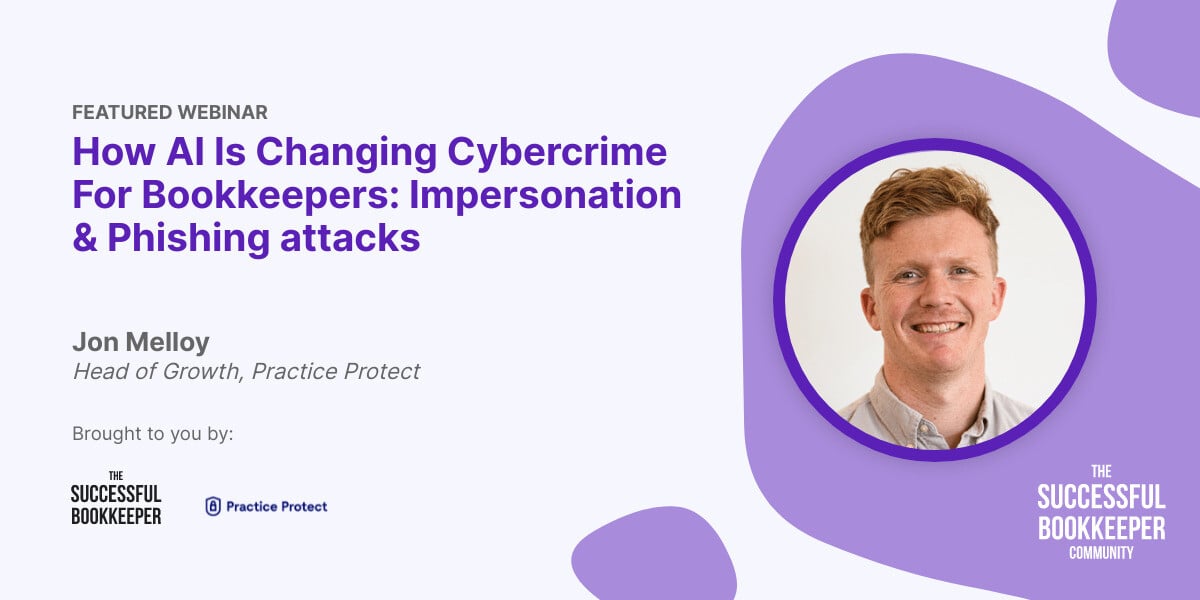 Webinar | Sep 27 2023 12:00 PM EST
How AI Is Changing Cybercrime For Bookkeepers: Impersonation & Phishing attacks
In this webinar, get the knowledge and tools to safeguard your bookkeeping firm. Simple measures to handle your sensitive client data with confidence.