Be Paid What You're Worth!
The How To Price Your Bookkeeping Services With Confidence Webinar will help you to crack the code on effectively pricing your bookkeeping services so you can finally be paid for the value you offer.
Access the Replay
On-Demand
Be Paid What You're Worth.

In the past, if you've struggled with making changes in your bookkeeping business such as raising your fees and changing pricing package options - this is the webinar for you!
Join Erin Daiber, the founder of Well Balanced Accountants LLC, along with Anita Koimur, a co-founder of LiveFlow, who will tell you more about pricing your services with confidence.
In this webinar, you'll learn:
-How to confidently package and price your services to get your business running the way YOU want
-What you can do to build your confidence and be prepared to make these changes
-Ways to approach the conversation with your clients about changes you're making, so they feel cared for and served
-More about our sponsor LiveFlow
It's natural to experience some fear or uncertainty when making a shift in your bookkeeping business, but you can't let the fear stop you.
Get ready to take powerful, confident steps forward in your business after this webinar!
REGISTER TODAY, so you can finally be paid what you're worth!
Feel More Confident
You'll trust yourself more that you know what you're doing when it comes to pricing your services
You'll Have A Strategy
Whether deciding on pricing or telling your clients about your changes you'll have a plan to get it done
Expand Your Knowledge
You'll not only learn about pricing but how LiveFlow can be a benefit to your bookkeeping business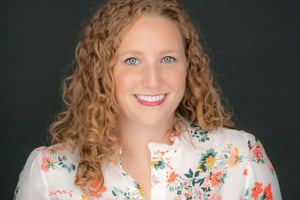 Erin Daiber
Founder
Well Balanced Accoutants LLC
Erin is a relatable and results-oriented CPA turned coach, speaker & trainer
in the accounting profession.
She is the founder of Well Balanced Accountants LLC, and the creator of popular programs such as the CPA Exam Launchpad.
She is known for her fresh approach to providing leadership development
solutions designed specifically for your team of accountants and bookkeepers.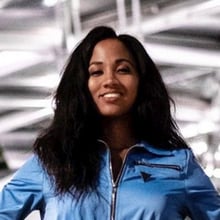 Anita Koimur
Co-Founder
LiveFlow
Anita's mission is to help people manage their finances better.

Anita cut her teeth in the fastest growing Financial technology company in Europe - Revolut, currently valued at $33B.

She learned how important it is for companies to have a clear understanding of finance.

She's building LiveFlow - one hub to automate your company finances.

She's hoping it will help bookkeepers around the world, so they and their clients can thrive.
How To Price Your Bookkeeping Services With Confidence
Webinar
Brought To You By
Value Your Talent & Be Paid What You're Worth!