Build Your Confidence & Know Your Worth!
The How To Become More Than Just A Bookkeeper Webinar Replay is what you need to build confidence and a bookkeeping business you love.
Access the On-Demand Replay

Access the Replay for:
How To Become More Than Just A Bookkeeper
You're a great bookkeeper. You've mastered your craft, but is that enough?
If you're looking to grow your business to a place it's never been before, it isn't.
Right now, you might be very comfortable just doing the work yourself in your safe little bubble. You might be content with being "just a bookkeeper." If that's the case and you're happy, no problem. But, if you're reading this, you probably want more.
Introducing Tanya Hilts.
She isn't happy being "just a bookkeeper." Instead, she never stops learning and growing professionally. She isn't afraid to reach her potential. Her clients love her and her efforts have been recognized by the industry.
She's a successful bookkeeper who is the founder of Cloud Business Services and her own Bookkeepers' Bootcamp and she wants to share some insights with you!
Along with co-host and LiveFlow co-founder, Anita Koimur, Tanya will discuss how to grow beyond the "I'm just a bookkeeper mindset" to become a confident and successful business owner; how to develop your client relationships to ensure customers keep coming back;
she'll share her story of becoming a bookkeeper and how she grows professionally plus she'll describe why LiveFlow is a solution that can benefit your bookkeeping business.

So, if you're tired of the same results, you have to change things up!

It's time.

Are you ready?
Increase Your Confidence
Find out why you're more valuable than you think
Build Better Client Relationships
Discover customer retention
tips
Expand Your Knowledge
Learn how LiveFlow can positively impact your business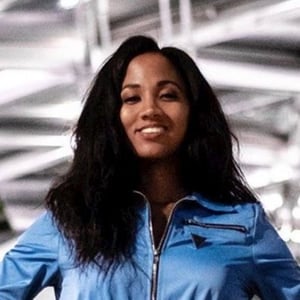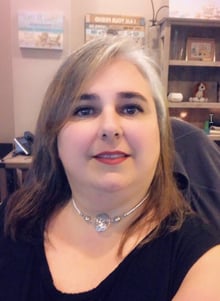 Anita Koimur
Co-Founder, LiveFlow
Anita's mission is to help people manage their finances better.
Anita cut her teeth in the fastest growing Financial technology company in Europe - Revolut, currently valued at $33B.
She learned how important it is for companies to have a clear understanding of Finance.
She's building LiveFlow - one hub to automate your company finances.
Tanya Hilts
Founder, Cloud Business Services & Tanya's Bookkeepers' Bootcamp
Tanya has a passion for streamlining processes and increasing efficiency and client outcomes.
She has many accolades and certifications, including being named a Top 100 ProAdvisor by Insightful Accountant, that have catapulted her to a top industry thought leader and industry mentor.
Her passion is helping to guide and shape tomorrow's entrepreneurs, SMB's and accounting professionals alike.
is a sitting board member of CPB Canada and a member of the Intuit Trainer Writer Network.
How To Become More Than Just A Bookkeeper
Webinar
Brought To You By
Embrace How Important You Are To Your Clients & The World!