You Deserve To Get Paid On Time!
If you're tired of chasing clients for payment, this webinar is for you! You'll learn tips that will finally end the chaos, so you can be paid regularly, without wasting time, for your talent and expertise.
Get the Replay
On-Demand Recording

When is the last time Netflix called you about paying your monthly invoice?
The answer is...NEVER.
They just bill you automatically and you just pay them automatically.

So WHY are bookkeepers and accounting professionals STILL manually billing clients and chasing down unpaid invoices, EVERY MONTH?! How has the rest of the world automated billing and getting paid, and why are WE still stuck behind?

Simple - the lack of end-to-end AR automation!

You see, to enjoy real AR automation and simply get paid by clients, automation needs to start when the relationship starts - at the proposal stage. It then needs to follow through to the agreement, invoice, and payment collection (and finally - reconcile it all).

When the entire process runs itself automatically, that's when you can really start enjoying effortless billing and collections, and hear the coins drop (metaphorically) - 'CHA-CHING'!

We've partnered with our good friends at Anchor, the autonomous billing and collections platform, to give you a rundown on how you can easily implement AR automation so you NEVER have to manually bill clients or chase down unpaid invoices, EVER again.

Introducing the Your New Reality: Getting Paid By Clients, On Time & Effortlessly webinar!

Join Omry Man, Co-Founder of Anchor to learn all about:

-What billing & getting paid looks like today
-How to easily automate your AR, end-to-end, for free
-How to enjoy the increased profit & extra time you've freed up for yourself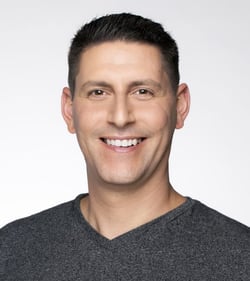 Omry Man
Co-Founder
Anchor
Omry Man is the co-founder of Anchor. He is a knowledgeable software entrepreneur with 15 years of practical expertise in business development and digital marketing.