Learn how to master profitability
In this webinar discover how bookkeepers can empower small businesses to increase profits and savings through cash management strategies and innovative technology.
Webinar Date:
On-Demand Replay No video selected
Select a video type in the sidebar.
Are you ready to help your clients increase profits?
As an accountant or bookkeeper, your role extends beyond just crunching numbers and filing taxes. You are a trusted advisor that plays a crucial role in helping your small business clients be more profitable and smash their savings goals.

In this webinar, we'll dive into how accountants and bookkeepers can drive savings and profitability for their small business clients. From implementing cash management methodologies, like Profit First, to introducing technology that will help your clients save automatically, you'll gain valuable insights and practical guidance to take your client relationships to the next level.

Here's what we'll cover:

How to set savings goals with your clients

Strategies to optimize cash flow & increase savings

The role of technology in automating savings


A walkthrough of Relay's new automatic savings accounts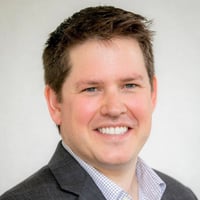 Blake Oliver
CPA - Accounting Community Advocate, Relay
Blake Oliver, CPA, is an entrepreneur, accountant, writer, and podcast host who specializes in cloud accounting technology. He is the creator of Earmark CPE, an app that offers NASBA-approved CPE for listening to your favorite accounting and tax podcasts. He is also the co-host of The Accounting Podcast, a Top 50 Business News show on the Apple charts and the most popular podcast for accountants and bookkeepers in the world. He is one of Accounting Today's Top 100 Most Influential People and has been named a 40 Under 40 in the accounting profession by CPA Practice Advisor.