Stay ahead of the emerging AI-based cyber threats
In this Webinar get the knowledge and tools to safeguard your bookkeeping firm. Simple measures to handle your sensitive client data with confidence.
Register Today
September 27, 2023 - 12:00pm EDT

No video selected
Select a video type in the sidebar.
Learn how to navigate these new AI threats with simple measures.
In the world of modern accounting, AI technology has emerged as a beacon of productivity and efficiency.

As we embrace the promises of AI with excitement, bad actors are also harnessing AI to craft more targeted attacks.

A staggering 67% of Business Email Compromise (BEC) attacks in 2023 leveraged AI.

Scary stuff.

It's time for you to understand the knowledge and tools that are available to navigate the intricacies of AI impersonation attacks and safeguard your practice.

That's where this webinar comes in.

Join Jon Melloy from Practice Protect as he shares his enthusiasm for AI tools and also his experiences around impersonation and phishing attacks, drawing from his experience working with 23,000+ accountants and bookkeepers.
What You'll Learn:
The evolving cyber landscape with the integration of AI

How AI impacts bookkeeping firms like yours

Simple, actionable steps to fortify your firm's security
It's a webinar that you don't want to miss!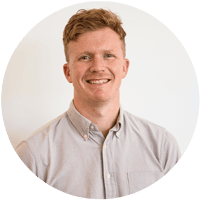 Jon Melloy
Head of Growth, Practice Protect
Jon Melloy serves as the head of growth for Practice Protect, the leading cybersecurity platform for accountants worldwide. With an extensive background in data security and the accounting industry, Jon works with accountants daily to ensure that their people, process, and software are positioned for security. With a deep expertise in strategic-first cybersecurity, Jon brings the war stories and mountain top wins from helping thousands of accounting firms in almost every geography upgrade their digital security.