Keep Your Books Squeaky Clean with BILL
Done with messy books and paper checks?This webinar will show you how to simplify your client's bill pay process no matter how hands-on or-off you are.

Register Today
On-Demand Replay It's time for bookkeeping and accounting firms to re-imagine their value and lean into the impact they have on their client's businesses and lives.
Clients rely on their firms and need them to step up, expand beyond traditional services, and deliver greater strategic insight and value.
In this webinar, Don Thompson, Manager of Growth Marketing at BILL, will walk through data gathered by Goldman Sachs Equity Research and IBIS World Research around the inefficiencies of today's manual bill pay process, and how automation is changing the game for bookkeepers.
Here's what you'll learn:
Discover the revenue opportunity of offering Accounts Payable services

Explore the advantages of standardizing and scaling your AP offering

Dive into the value of having real-time data at your fingertips

Simplify messy manual processes into four easy steps





It's an informative webinar you don't want to miss!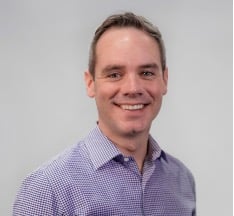 Don Thompson
Manager of Growth Marketing
BILL
Don has been with BILL for over a year now and has focused on mastering the world of marketing. With an accounting association background, he has a history of conducting multi-channel marketing campaigns promoting products to CPAs, attorneys, and finance professionals.

When not extolling the benefits of AP automation, Don is busy cooking, traveling the world, and volunteering with various organizations.

Learn more about Don on LinkedIn.