Don't Settle On Mediocre Clients!
Learn practical strategies to attract the right clients and part ways with those who no longer fit your practice.

On-Demand Replay It's not me, it's YOU!
Navigating client relationships can be challenging, especially when difficult conversations are involved, but there are practical strategies to make this part of the job less stressful.

On July 27th at 2pm Eastern, join Dawn Brolin, the CEO of Powerful Accounting, as she will explore practical strategies and proven techniques to attract the right clients while gracefully parting ways with those that no longer serve your practice.

Here's what you'll learn:

The importance of selecting the right clients to achieve success & profitability in your practice

Practical strategies to identify & attract clients who align with your business goals & value your expertise

Actionable tips & best practices to enhance client selection, ultimately improving your practice's profitability
It's a webinar you don't want to miss!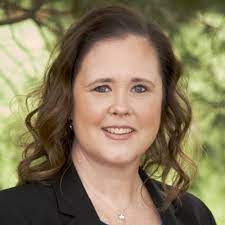 Dawn Brolin
CEO, Powerful Accounting
Dawn is a Certified Public Accountant, an Advanced Certified QuickBooks ProAdvisor and Managing Member of Powerful Accounting, LLC – a nationally recognized accounting, tax and QuickBooks Consulting firm.