Feel More At Ease This Tax Season!
This time of year is stressful, but you can set yourself up for success, get more done and take back your evenings and weekends. This webinar will help!
Register Today
March 16, 2023 - 12:00pm EST Rediscover the joy of your profession and take back control with this power-packed webinar on overcoming common challenges faced by Practitioners today!

Gain solutions and actionable strategies to get clients to respond the first time, create clear sightlines for staff collaboration, avoid admin overload, and find balance even in your busiest season.
Think back to when you first started in the profession. With your deep knowledge and skills in hand you looked forward to making a real difference for your bookkeeping clients. And it's true that over the years you've helped so many people! This is something to be very proud of.

But why is it getting harder and harder to have really GOOD days?

You know the ones, where everything just flows, and the work gets done in a joyful, focused fashion with no speed bumps or roadblocks thrown in to derail you. When you get to really help your clients and you and your staff are just humming.

If you find yourself thinking that there must be something you are missing or that you are the only one who feels disorganized and out of control during your workdays, and that it's just not FUN anymore, then this workshop is for you.

Join host, Alison Ball as she uncovers root causes to the following challenges that practitioners face today, and help you create your own action plan to solve in your firm!
Key topics covered in this webinar are:
Client ignoring your requests for documents and information

Not being able to find anything

Attracting and keeping the BEST clients

Creating a true atmosphere of collaboration between staff

Ensuring that non-value-add admin tasks don't take over your day

How to say "No" in a way that doesn't damage relationships

How to take back your evenings and weekends permanently.
It'll be time well spent, so don't miss it!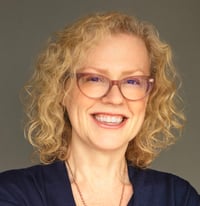 Alison Ball
Director of Communications and Partnerships
Liscio
Alison is passionate about helping firms to differentiate themselves by providing Client Experience 2.0TM to their clients. Before joining Liscio in August 2020, Alison spent 15 years leading accountant influencer programs at Intuit, and prior to that she was a bookkeeper herself. She believes that life is too short to spend it with mean people, and any day she can help someone else be successful is a good day indeed.