Want to get paid quicker & save time?
Learn how to send proposals in under 5 minutes and auto-invoice clients with Anchor!
WEBINAR DATE:
On-Demand Replay

Reclaim your time & get paid NOW!
Meet Sarah Gooden, Owner and CEO of Bookkeep Gooden, who also manages a consultancy program that educates bookkeepers how to manage their firm efficiently.

Like many firm owners, Sarah was finding she's putting her clients needs first and not always getting to billing or receiving client payments on time, which was hurting her cash flow and motivation to grow.

She was also spending too long on sending out extremely detailed proposals that didn't always get signed, and she knew she needed a change.

In this webinar, Sarah will take you through how she managed to reduce her proposal sending time to under 5 minutes by building a service library, and how she auto- invoices and auto-charges her clients with Anchor, the subscription-free automation platform.

This webinar will be perfect for you if you:
Love getting paid by clients

If you're experiencing a never ending loop when it comes to your billing and getting paid, and

If you just want to put these things on auto-pilot, and focus on giving the best service to your clients
Join us on August 9th at 12PM Eastern and get a special bonus at the end of the session!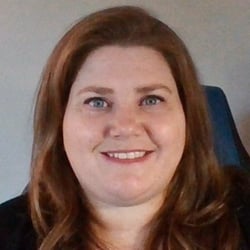 Sarah Gooden
Owner & CEO
Bookkeep Gooden
Sarah Gooden performed bookkeeping in the automotive industry for over 15 years. When life circumstances changed, she decided it was the perfect time to open her own firm and she quickly grew and reached 6 figures in revenue by the end of her first year. That's when she decided that in addition to her own firm, she'll help other firm owners successfully grow by following an easy and effective playbook and launched her online program. Her program has grown popular and sells out within days each time she advertises a new group.