Stop Chasing Payments & Get Paid FIRST!
Are you tired of chasing payments and having awkward conversations with clients about receivables? Join our webinar for valuable insights and practical tips to fix those issues!
Get the Replay
On-Demand Access Imagine not having to chase client payments?

Life would be much easier if that happened, wouldn't it?
Stressful communication around receivables can be very real. So how can you put a stop to the payment chasing and awkward client conversations?
In one hour, you'll learn how to start getting paid RIGHT AWAY for your actual value, plus get a number of key strategies and tips that can eliminate receivables altogether, effectively ending this tough client conversation for good.
Our host, Jennie Moore brings decades of accounting industry know-how to the table, thanks to her work with her own cloud-based bookkeeping firm and expertise with Ignition.
During this session, you'll learn…
How most accounting firms handle accounts receivable

Problems with the "traditional" way of chasing payments

Benefits of a recurring revenue model with recurring payments

Articulating your value proposition to your clients through your proposals
You love your job, but you'd rather not spend your time hounding clients for payment.
Put an end to those awkward conversations!

Choose solutions to build your value and automate your bookkeeping business!
This webinar is a great start.
See you there!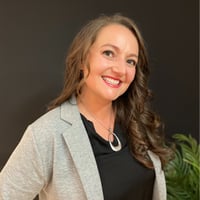 Jennie Moore
Partnerships Manager, Ignition
Jennie Moore is the Partnerships Manager at Ignition, the world's first client engagement and commerce platform for professional services businesses. As Partnerships Manager, Moore is responsible for engaging and delivering expert content from Ignition to the accounting profession through professional associations.

With over 20 years of experience in the accounting profession, Moore is passionate about financial technology and helping accounting professionals find efficiencies across their practices. Moore firmly believes with absolute tenacity that everyone has the ability to be their best self. A self-proclaimed problem solver armed with SaaS, Moore pushes mindsets to break through barriers and find a solution.

Prior to her role at Ignition, Moore spent a number of years at tax giant, Intuit, in the Trainer Writer Network, where she created the Intuit Mentoring program to help her accounting peers adopt cloud technology. She also founded, and continues to operate her own practice, Moore Details Inc., to help businesses optimize their accounting systems.

Moore is regarded as a global FinTech expert and accounting influencer, receiving national recognition from HubDoc, Ignition, Alvara, Wagepoint Hero, and more. She also holds certifications from Xero Advisor and Intuit Quickbooks Online (QBO).

When not working, Moore can be found spending time with her family, skiing, and competing as an adult figure skater in Ontario, Canada.