BE MORE EFFICIENT & EFFECTIVE
In this webinar, learn How Dext Prepare's new features can take your practice to the next level!
Webinar Date
On-Demand Replay
How much do you value your time?
If you're looking to win some of it back and improve your bookkeeping business too, make sure you check out the Better Bookkeeping Efficiency With Dext webinar!

On August 31st at 12pm ET, join Dext Strategic Account Executive, Michel Ciers as he delves into the world of Dext Prepare.

During this session, you'll discover a wealth of insights and strategies, including:
How to use Dext Prepare's newest features to your advantage to work more efficiently & effectively

A live product demo of these new features so you can see how to quickly & easily use them

NEW Multi-account management & mobile app expense report features & much more!
Imagine if you could trade manual data entry for 1.5+ weeks of free time a year? Or even better, 1.5 weeks of free time a year PER CLIENT. That's how much time you can save with Dext.

You'll find out how in this webinar.

This is your opportunity to stay ahead of the curve and leverage the power of cutting-edge technology, so take action and REGISTER NOW!

You'll be happy you did. :)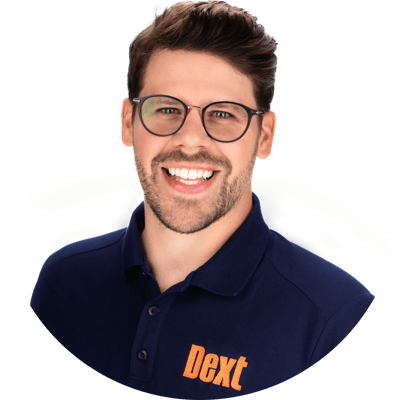 Michel Ciers
Strategic Account Executive
Dext
Michel Ciers is a Strategic Account Executive at Dext. Coming from a background of business ownership and armed with a Masters in Finance, he is looking to get to know you, your process and your pain points. Helping Accountants and Bookkeepers find more time with a perfectly tailored solution seems to make him tick!