Remain relevant in the new era of financial services!
If you're looking for ways to stay on top of what's happening in the bookkeeping industry so you can continue to be profitable and valuable, THIS is the webinar for you!

Register Today
February 7, 2023 - 12pm EST
Get ahead of the Curve in 2023!
Over the last few years, the accounting and bookkeeping industries have undergone massive changes, mostly brought on by necessity. They're experiencing a shift in how they work. These industries are being propelled by advancing technologies, an emerging remote workforce, and a transition to new client-focused business services.

A lot of smaller accounting and bookkeeping firms still remain resistant to taking their technology beyond Excel spreadsheets and manual data entry, and now risk falling behind. Knowing which direction to take to remain competitive and relevant in the new era of financial
services will take a keen eye, and our good friends at Dext are here to help.

On February 7th at 12pm Eastern join Mustaqeem Khan (who is a CPA, Dext Product Expert and firm owner) as he hosts the 7 Trends Accountants & Bookkeepers Need To Watch In 2023 Webinar.

During this session, he'll go over those trends, but more importantly, he'll discuss how you can get ahead of the curve to increase revenue for your bookkeeping firm, and provide first in class customer service.

It's a fantastic webinar you don't want to miss!

See you there!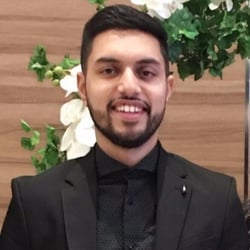 Mustaqeem Khan
Product Domain Expert & CPA
Dext
A CPA by trade, Mustaqeem joined Dext after spending 5+ years working with accounting firms on how to automate and improve their accounting and bookkeeping processes. After helping smaller firms in Canada move to a more cloud-based model, he realized the potential for cloud accounting in North America. He then joined Dext in October of 2021 as a Product Domain Expert to help the team understand the processes and workflows for accountants and bookkeepers. He works with the product team to help Dext put the best product out there for accountants which also requires working closely with partners in North America.