Are you a bookkeeper who is looking to develop skills in the area of Advisory?
How To Start Delivering Advisory Services To Your Clients is the perfect course to arm you with the right questions to give your clients the best chance of success.
Register today to access this FREE course. You don't want to miss this
The key to success with becoming an advisor is not knowing everything but starting conversations by asking the right questions.
Connect
Connect and network with bookkeepers like yourself, where everyone is welcomed and valued.
Learn
Get access to bookkeeping industry thought leaders and discover how they built lucrative bookkeeping firms.
Grow
Apply the learnings to your bookkeeping business and attract high-paying low-maintenance clients.
Have you ever wondered what advisory for bookkeepers looks like?
Or perhaps...
How bookkeepers can get into offering advisory as a service?
Well, if you are a bookkeeper who is curious about venturing into the world of advisory but not quite sure how to start, or what to do once you get there, then this is the ultimate course for you!
Bookkeeping skills are valuable. However, when you combine these with your existing client relationship skills and the tools from this course, something special happens.
Not only will you be adding further value to those businesses you support, you will also be growing your own business opportunities.

How To Start Delivering Advisory Services To Your Clients, is made up of four individual modules to provide you with the skills, knowledge and confidence to begin your journey into advisory.
Each module allows you to build out your toolkit and strengthen your business to make the move into Advisory.
Full of practical examples, easy to use templates and downloads, the four modules include:
Module 1: Starting out - Why are you in business?
Understanding why your client started their business
What does your client's ideal business look like? Understanding their business vision and goals
What is your client's mission or purpose?
Module 2: Plan for your success
Setting goals
Prioritising the priorities
90 Day Plan
An exercise in Chunking
Module 3: Understanding your finances
How to get your clients interested in their own financial reports
The advantages of other financial reports
Understanding your clients key drivers
Module 4: Systems for growth
Maximise efficiencies - understanding the best financial software for your client
Is your client leaving money on the table?
Business systemisation - where are the roadblocks?
If you're a bookkeeper looking to learn about advisory, or perhaps refresh your advisory skills, then this is the course for you. This flexible online option allows you to complete the course around other work and life commitments, and at your own pace.
Brought to you by these Partners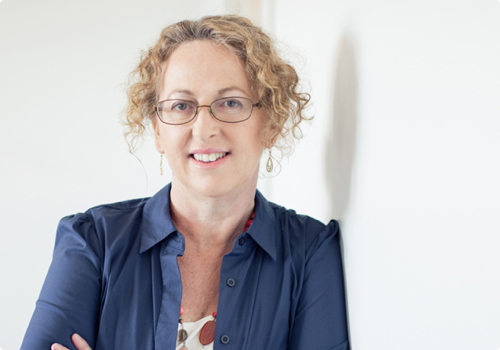 Katrina Aarsman
CEO, Pure Bookkeeping Australia
Katrina Aarsman is a mentor, author, entrepreneur, and CEO of Pure Bookkeeping.

With more than 25 years of experience within the bookkeeping and financial services industries, Katrina's passion has always been to help bookkeepers grow successful and profitable businesses.

Katrina's skills and experience lend her to a variety of specialist fields, including business automation, business growth, and workflow management.

One of the areas Katrina is most passionate about is Advisory and has recently built an Advisory course to share her knowledge with bookkeepers so that they can truly empower small business owners around their finances.


Take your value and your profits to the next level.
Now is the time to actually grow your business! Access the How To Start Delivering Advisory Services To Your Clients today!